Foster Township


Marion County, Illinois

Sandy Branch Ice Cream Social

2016 Sandy Branch Ice Cream Social

2016 Ice Cream Social CANCELED
June 2017 will be held and will be the last
Sandy Branch Ice Cream Social
3:00 p.m. - 8:00 p.m.

FOOD

Ice Cream
BBQ Pulled Pork
Hot Dogs
Bratwursts
Baked Beans
Smoked Cabbage
Potato Salad
Baked Beans
Soda Pop


Music by:

Music: Time

Music: Time




Bring Lawn Chairs

For more information contact:
Fleta Lybarger
618*547*7685

All proceeds benefit the Veterans Memorial.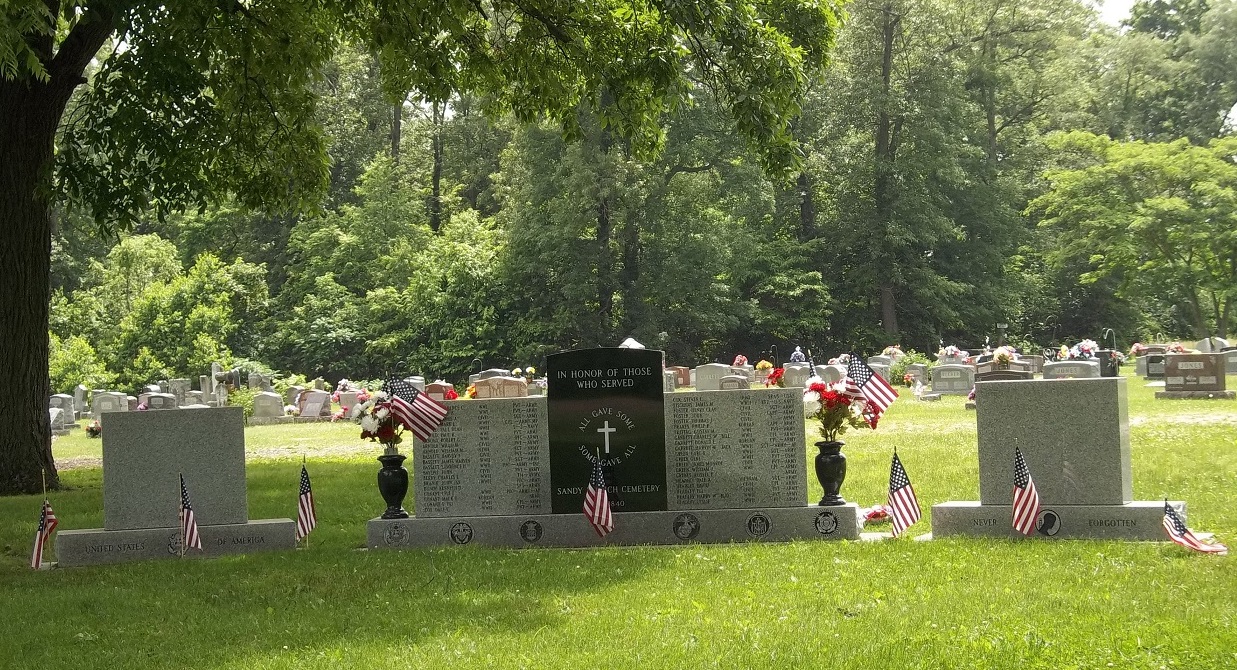 Make donations payable to:
Sandy Branch Veterans Memorial Fund




Sandy Branch Ice Cream Social



In 1941, Sandy Branch held its first Ice Cream Social. One year was missed during World War 2, 1945, and then the year 1987 was missed, but other than that, it was held annually through 2003. The ice cream social was held in order to get funds for the upkeep of the cemetery. Besides purchasing the ice cream, people would usually make their annual donations to the cemetery at that time.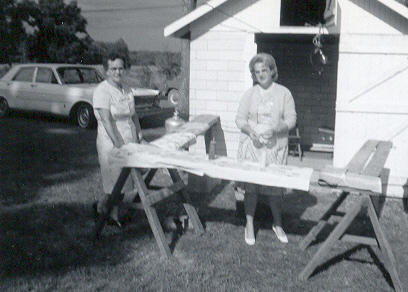 About the year 1967, Marjorie (CONANT) JONES began making hot dogs and beef sloppy joes to serve at the social. That made it so that people could eat their dinner and dessert at the social, thus the social was often referred to as the Sandy Branch Ice Cream Supper. Photo is of Grace (Bassett) Conant and Marjorie (Conant) Jones fixing the Concession Stand at the 1968 Ice Cream Supper.

There were times when the GARRETT family would handle the selling of the soda (Pepsi, Coke, Orange Crush, etc.)

In the 1990's, Fleta (CONANT) LYBARGER and her sisters, Elma (CONANT) WALKER, Valinda (CONANT) PRATT and Nellie (CONANT) FISHER, took over the food making.

Then in 2004, because of federal regulations, which made the making and selling of any kind of food without having running water illegal. Sandy Branch did not have running water and had to stop the ice cream social. So for 5 years there were no Sandy Branch Ice Cream Socials.

On Saturday, 19 Sep 2009, the social returned. Thanks to the organization of Fleta (CONANT) LYBARGER, the ice cream social was back. She organized it for the purpose of making enough money to get a military memorial monument for the cemetery. One that would hold all of the names of anyone buried in the cemetery who had served in the military. The money was made that first year and the decision was made to once again make it an annual ice cream social. They had to bring in a ho-made ice cream vendor to do the ice cream. Fleta and her son, Sean LYBARGER and family did the cooking for the supper, which included bratwursts, beef franks, BBQ smoked pork loin, baked beans and smoked cabbage. They were helped out by the MOUNT family. Brenda MOUNT made and donated a quilt for raffle. There was also music there, provided by the Bill HAWKEY Band and by Edgewood Country Opra. The money made at the socials will go to different projects at the cemetery.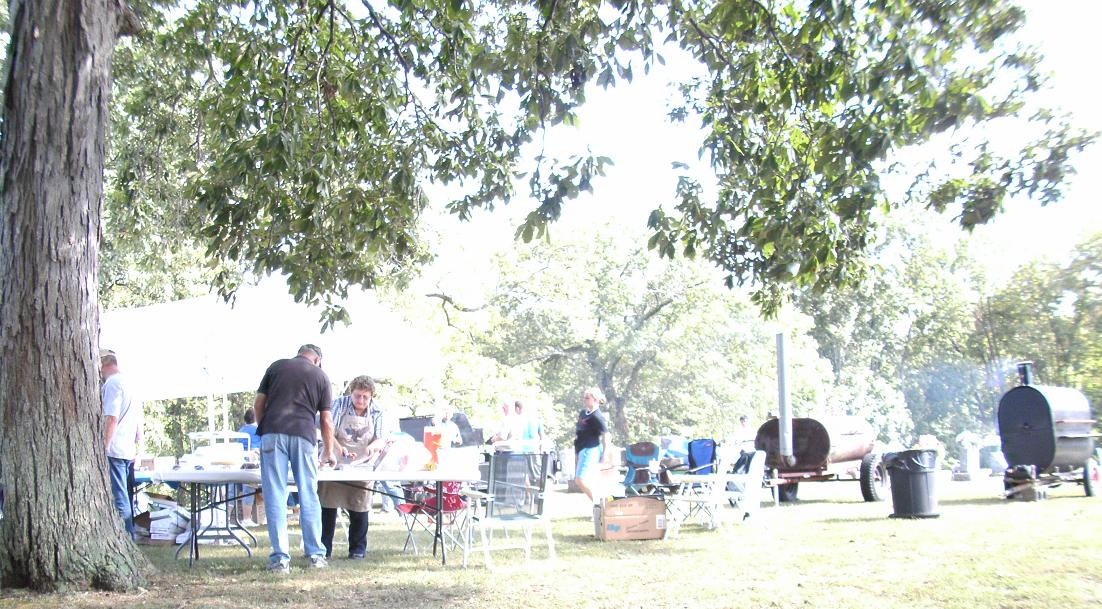 Cooking at the 2010 Ice Cream Social

LINKS
Foster Township
History of Foster Township, Marion County, Illinois.

Marion County Index Page
The Marion County Index page has all of the links for our Marion County web pages.


Our Yahoo Groups
have
Photos In The Photo Albums
and
Genealogies and Histories In The File Section
Note: If you don't have a Yahoo email, you can get one free. It is very simple/easy to do. Just go to: mail.yahoo.com
Type in a Yahoo ID, which will be your email. I use the same one for my Yahoo as I do for my other email. It makes it easy.
Type in a password that you will remember.
Then push Sign In.
You are really missing out on a lot of information by not having a Yahoo ID. We have so many genealogies in our Sandy Branch, Kinmundy, Patoka and Salem Yahoo Groups, not mention photos, obituaries, maps, etc. And, you can post your own genealogies, photos, etc. in the group.



Please Join Our Sandy Branch Yahoo Group
We have lots of pics, family histories, etc.
We have all of the Grave Stone photos as well

Click to subscribe to sandybranch
Or

Just visit the Sandy Branch Yahoo Group at:
Sandy Branch Cemetery

Please Join Our Kinmundy Township Yahoo Group
We have pics, family histories, etc.

Click to join kinmundy
Or

Just visit the Kinmundy Yahoo Group at:
Kinmundy, Illinois

Please Join Our Patoka Township Yahoo Group
We have pics, family histories, etc.

Click to join patokaillinois
Or

Just visit the Patoka Yahoo Group at:
Patoka and Vernon, Illinois

Please Join Our Salem, Illinois Yahoo Group
We have pics, family histories, etc.

Click to join SalemIL
Or

Just visit the Salem Yahoo Group at:
Salem, Marion County, Illinois

vvvvvvvvvvvvv



Compiled by
Stephen P. H. Frakes
321 South Franklin Street
Salem, Illinois 62881-2120


Updated:
3 February 2021

Copyright stephenfrakes ©2011-2021